Past Grants
The Judd S. Alexander Foundation has played an active role in supporting many Wausau area organizations and programs as well as many substantial capital projects.
Redevelopment Projects. Public and private partnerships with McDevco, the City of Wausau and the Community Development Authority were formed to acquire blighted properties on Scott Street and in the River District from downtown to Bridge Street. These redevelopment efforts were a catalyst for the development of the Dudley Tower, Eye Clinic of Wisconsin, Wausau Benefits (UMR) building, the Wausau Chamber facilities, as well as the Jefferson
Street parking ramp that supports all of downtown's commercial and retail businesses.
Other Capital Projects. The Judd S. Alexander Foundation has supported many major capital projects throughout the community over the years including the Woodson YMCA and its Aspirus YMCA branch, the Boys and Girls Club of the Wausau Area, Arts Block, Marathon County Historical Society, Woodson Art Museum, Marathon County Humane Society, the Wausau Canoe/Kayak Course and Granite Peak ski facility development.
Organizations. Many non-profit organizations have received vital funding from the Judd S. Alexander Foundation over the years to help them grow, expand their programs or offer new services to the community. Some examples include:
Junior Achievement of North Central Wisconsin. Educates students about workforce readiness, entrepreneurship and financial literacy through hands-on programming.
Wausau Region Chamber of Commerce. Funding of a Business Advocacy Director, Step Ahead Nursing Program, Main Street, downtown storefront remodeling grants, and community service police officers.
CENTERGY. The Central Wisconsin Alliance for Economic Development supports cooperative economic development.
Dairyland State Academy. A joint industry-government-education effort to revitalize the dairy industry through a new model for post-high school agricultural education.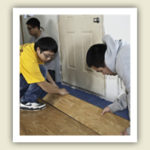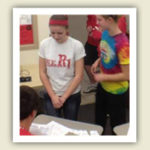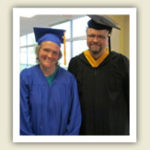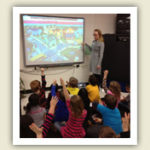 Kids Voting. A program to ensure the future of democracy by preparing young people to be educated, engaged citizens.
Northcentral Technical College Foundation. The Learning Center at the Wausau Salvation Army offers educational opportunities for the neediest members of our community including those who are homeless, recently incarcerated, educationally disadvantaged, unemployed or underemployed.
Operation Fresh Start. Helps troubled young adults become self-sufficient by providing employment trainning, educattion and independent living skills.
Marathon County's Start Right. Provides education, support and resources to help families in Marathon County raise healthy, school-ready children.
Wausau Area Hmong Mutual Association. WAHMA assists in community integration and the economc and social advancement of Southeast Asian refugees (primarily Hmong) in the Wausau-Marathon County area. The Foundation supported this organization from 1989-2005.
© The Judd S. Alexander Foundation, Inc. 500 First Street, Suite 10 | P.O. Box 2137 | Wausau, WI 54402-2137 | 715.845.4556